Our Ministerial Team
Rev. Karen Rice

Rev. Karen Rice has been midwifing souls and communities for over 40 years. Dedicated to living a vibrant life and teaching the value of effusive love, she has served as the Senior Minister for the West Valley Center for Spiritual Living in Peoria, Arizona since August 2011. Graduating from Holmes Institute in 2007 with a Masters in Consciousness Studies, Rev. Karen served as the Assistant Minister at the Sanctuary for Spiritual Living in Covina, CA for 4 years.
Rev. Karen's passion for the teachings Ernest Holmes began in the early 1990's. She became a Licensed Practitioner in 2001. At the same time that she discovered Religious Science, she also began an intensive study in A Course in Miracles and eventually started a study group which she facilitated in Claremont, CA for 11 years.
In 1995 Rev. Karen traveled through Southeast Asia on Spiritual Pilgrimage where she spent countless hours in meditation, wrote prolifically, and visited sacred sites in Buddhist, Muslim and Hindu traditions.
As a result of her passion for the Science of Mind teachings she has created multiple classes, including, Ernest Holmes – Founding Father; Soulful Connecting – Enhancing Relationships; ESP – Energizing Spiritual Practice; Prayer and the Science of Mind, and multiple classes to strengthen and deepen the daily use of spiritual principles. She especially enjoys teaching, writing and leading retreats.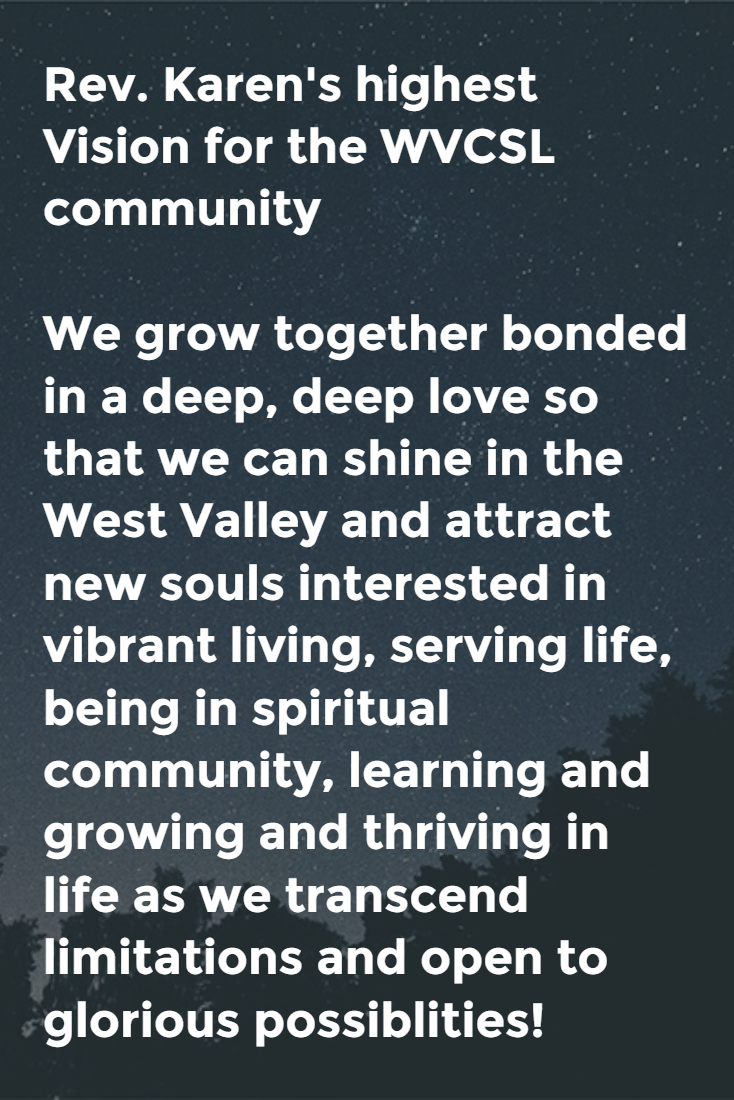 As the leader of the West Valley Center for Spiritual Living she has created innovative programs to support the sustained growth of her community with the intention to also create and sustain a vibrant, fully engaged congregation. Her commitment to living, teaching and leadership based on spiritual principles has allowed the West Valley Center for Spiritual Living to establish itself as a place where people come to awaken to their spiritual magnificence.
Her dedication to serving life has also included work with at-risk families, including coordinating Family Communication Classes, teaching Child Abuse Prevention Education and Anger Management. She also created and implemented an educational program for Pregnant Minors.
Rev. Karen currently enjoys life on the west side of Phoenix with her beloved husband of more than 40 years.
To read Rev. Karen's blog, (Ir)Reverent Reflections, click the link below.
(Ir)Reverent Reflections blog by Rev. Karen Rice
Rev. Clyde Goins, Assistant Minister, Congregant Care and Practitioner Leadership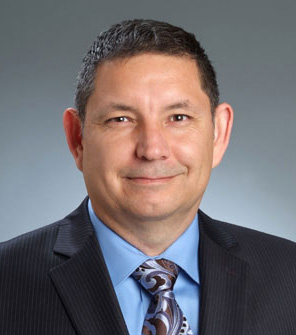 Rev. Clyde Goins is a recent graduate from Holmes Institute of Spiritual Leadership after studying Science of Mind since 1995. He has served CSL communities in various leadership positions in Denver, Dallas and Phoenix. In his professional life he has served in the military and worked for over 25 years in health care administration. Rev. Clyde's call to ministry is focused around Pastoral Care. As Assistant Minister at WVCSL, he will be focused on supporting members, teaching classes and growing the community.
Rev. Nolli Hartwell, Staff Minister, Education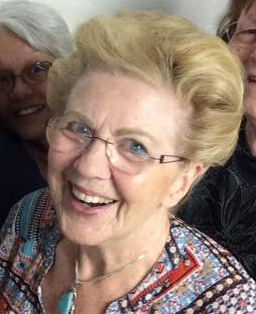 Rev. Nolli Hartwell is the founder of the White Rock Center for Positive Living (now CSL) in the greater Vancouver area of British Columbia, Canada. She is a former chief instructor of management development and subsequently, labor relations adviser, for Pacific Western Airlines (now Air Canada). Retired from full-time ministry and now living in Arizona with her husband Colin, Rev. Nolli in recent years has assisted San Diego's Dr. Tom Sannar with CSL's Distance Learning Project; and, has aided CSL in its on-going effort of revising and streamlining the organization's curriculum.